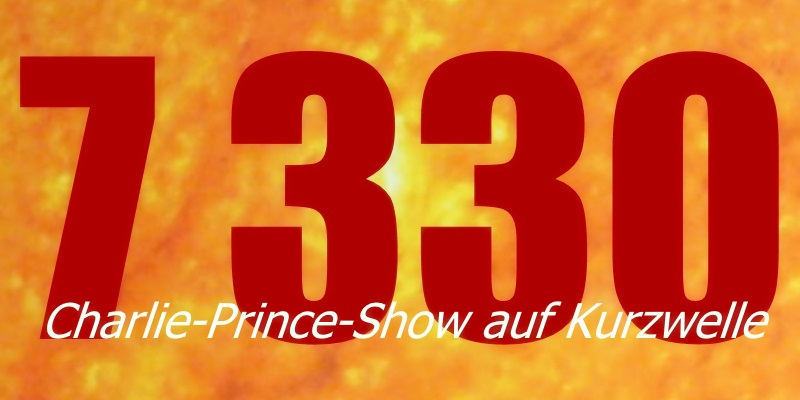 Seit rund einem Vierteljahrhundert hört man uns auf der Kurzwelle – und seit Beginn dieses Jahrtausends störungsfrei im Internet.
Die Sendestelle Jülich war uns zu teuer, daher nutzten wir im vergangenen Jahrtausend bevorzugt italienische Sendezeit-Vermieter (Quelle der Jülich-PDF: MEDIA BROADCAST GmbH, Erna-Scheffler-Straße 1, 51103 Köln; info@media-broadcast.com, www.media-broadcast.com).
Aus Ulbroka östlich von Riga in Lettland sendete bis 2008 ein 70er-Jahre-Röhrensender sowjetischer Bauart mit 100 kW Free-Radio- Programme. Wir warteten den EU-Beitritt dieses Baltikumstaates ab und schlossen Anfang Juli 2004 einen Vertrag, der bis Ende 2008 für pünktliche Ausstrahlungen sorgte. Die inzwischen teils verkaufte und teils verschrottete Antennenanlage strahlte unsere Shows mit einer abgestrahlten Antennenleistung von 2800 kW ERP aus!
Von Januar 2008 bis Mitte 2010 nahmen wir die Dienste des Italian Radio Relay Servicein Anspruch. Der IRRS nutzte dazu die Sendeanlagen nahe Rimavská Sobota in der Slovakei. Sie lieferten 150 kW Sendeleistung auf Kurzwelle und sorgten für Hörer in ganz Europa sowie Teilen Amerikas und Asiens! Sogar aus Neuseeland kamen Empfangsberichte!
Von Sommer 2011 bis Ende 2012 diente uns eine ehemalige Polizeifunkstelle im westfälischen Kall-Krekel als Relaystation. Dank findiger Techniker, eines ausgeklügelten Antennensystems und optimalem Soundprocessing war der Empfang trotz der geringen Sendeleistung von  einem Kilowatt beeindruckend!
Seit 2013 senden wir über Media Broadcast. Der Sender steht im Ort Moosbrunn bei Wien und strahlt unsere Sendungen an jedem ersten Sonntag eines jeden Monats um 12 Uhr deutscher Zeit mit 100 kW auf 7330 kHz auf Kurzwelle Richtung Westeuropa aus!
Frequencies
Since a quarter of a century you can hear us on short wave – and since the beginning of this millennium you can listen to our shows trouble-free on the internet.
Transmitting station Jülich was too expensive for us, so we preferred italian airtime rental agencies in the past millennium (Source of Jülich-PDF: MEDIA BROADCAST GmbH, Erna-Scheffler-Straße 1, 51103 Cologne, FRG; info@media-broadcast.com, www.media-broadcast.com).
From Ulbroka east of Riga in Latvia until 2008 a 70-year-tube transmitter of Soviet design broadcasted free radio programs with 100 kW. We awaited Latvia's EU accession and then concluded a contract that guaranteed timely broadcasts until the end of 2008. The now partly sold and partly scrapped antenna system beamed our shows with a radiated antenna power of 2,800 kW ERP!
From January 2008 to mid-2010, we used the services of the Italian Radio Relay Servicein. The IRRS used transmission facilities near Rimavská Sobota in Slovakia. They provided 150 kW of transmitter power on shortwave and reached listeners across Europe, parts of the Americas and Asia! We even received reception reports from New Zealand!
From summer 2010 until the end of 2012 a former police radio station in the Westphalian Kall-Krekel served as a relay station. Thanks  to a resourceful engineer, a sophisticated antenna system and optimum sound processing reception was impressive despite the low transmission power of one kilowatt!
Since 2013 we broadcast via Media Broadcast. The transmitters are located in the small town of Moosbrunn near Vienna, broadcasting our shows on every first Sunday of each month at 12:00 h German time with 100 kW at 7330 kHz on shortwave to Western Europe!